The Client Asked: Kevin Hart's production company Hartbeat (now LOL! Studios) wanted to send gifts to attendees of the virtual screening event for its Women Write Now program. The program honors Black women screenwriters, and the client wanted the gifts to feel luxe and feminine.
We Answered: In keeping with the values of the program, we sourced products from women-owned companies (plus a half bottle of celebratory champagne). The program's branding was brought in through a custom champagne glass, coasters, and cookies printed with their logo. Shimmering gold boxes gave the gifts an extra special luxurious touch.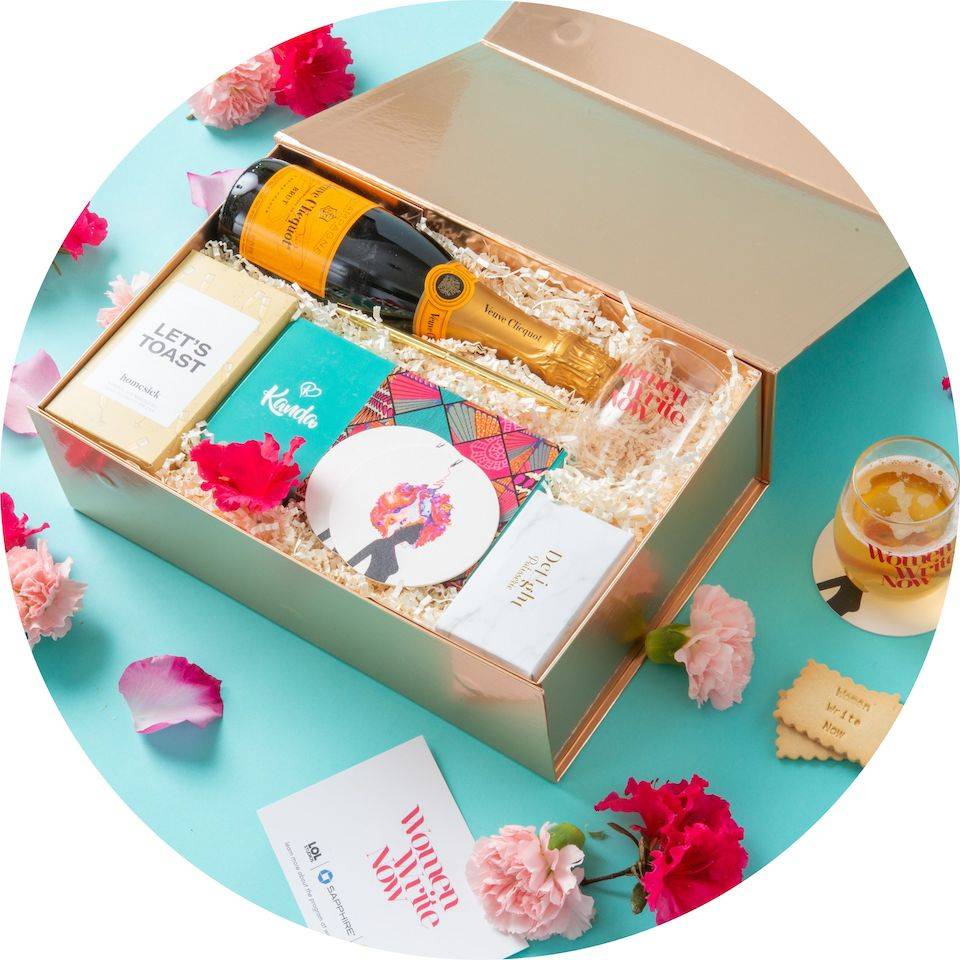 We can help with your corporate gifts, too!