Gifts for small business owners
The Client Asked: Bambee was hosting their first ever in-person event for some of their clients, all small business owners. They wanted gifts that fit their audience and reflected the iconic Bambee purple.
We Answered: We created gifts meant to power small business owners through their days by pairing lavender pour-over coffee and "Thank You" printed shortbread cookies with clever custom mugs designed in-house. Every product came from a small business and was packaged in a purple gift box perfectly sized to easily carry from the event in a backpack or purse.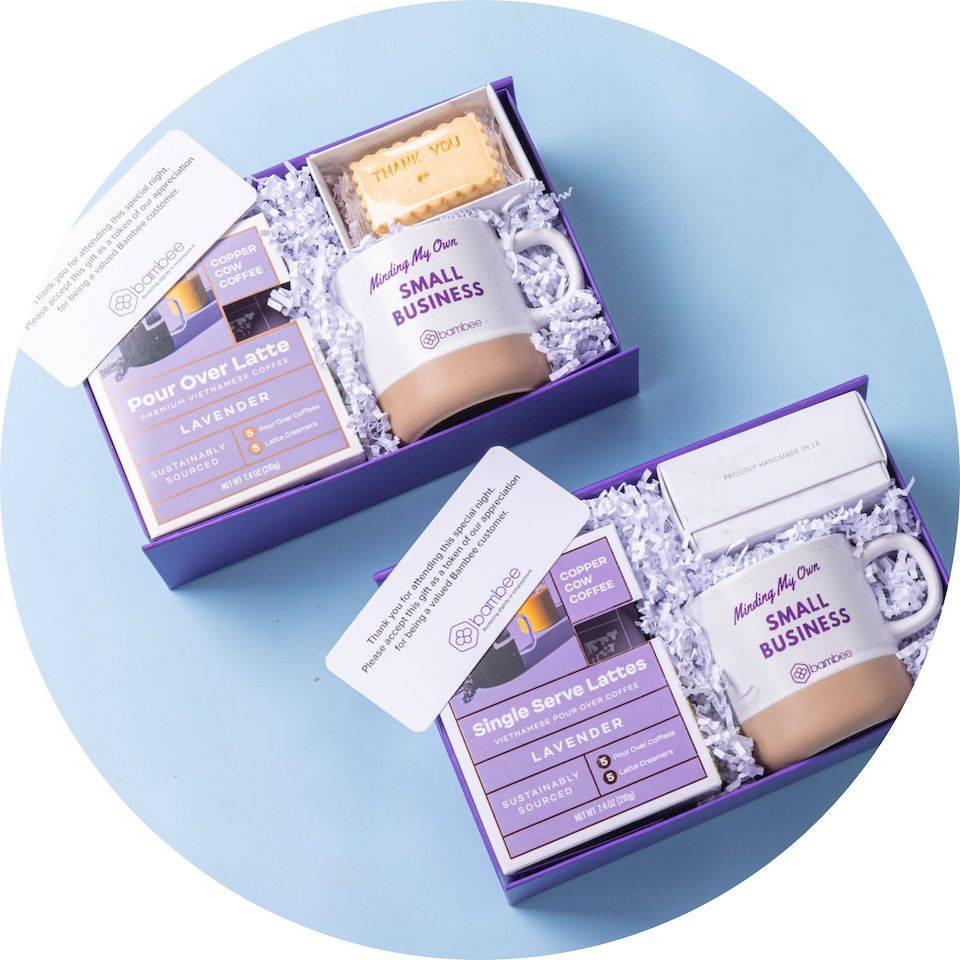 We can help with your corporate gifts, too!