A Rare Zen Mini
The Rare Zen Mini offers a moment of respite from the hustle and bustle of life with a trio of premium products designed to help them pause, reflect, and relax in a moment of mindful relaxation.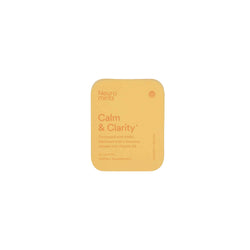 What's inside: 
Zen Stacking Stone Erasers by Chronicle Books
Inspired by the meditative practice of stacking stones, these five "stones" not only function as erasers but also can be stacked in different ways, making them a great tool for cultivating mindful moments at one's desk.

Herbal Tea by Big Heart Tea 
Two tea samplers: Cup of Sunshine (turmeric, ginger, and peppercorn) and Edith Grey (single-origin Malawi black tea, organic rose, organic bergamot oil). 100% certified organic in plant-based packaging.

Calm + Clarity Mints by Neuro
Gluten-free, sugar-free, aspartame-free and specially formulated with GABA, vitamin D3 and L-theanine to optimize composure and mental clarity when its needed most. In a soothing honey lemon flavor. 
Perfectly packed in a white box with handwritten card.